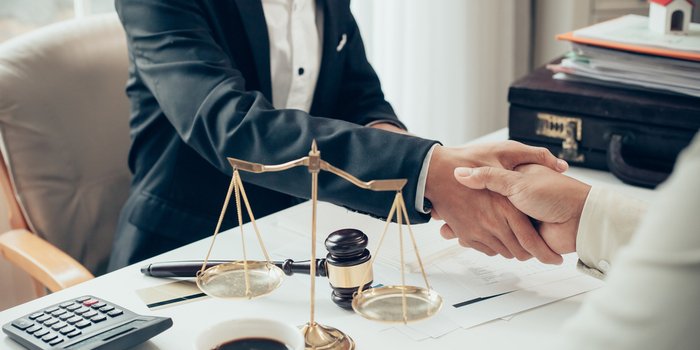 General civil practice law firm represents corporations, businesses, insurance companies & individuals
Magruder & Sumner was founded in 1994 by attorneys Dudley B. Magruder, Jr., J. Clinton Sumner, Jr. and Karl M. Kothe after they worked together at a civil litigation practice for more than thirty years. The firm represents clients in northwest Georgia's state and federal courts, primarily in the areas of general litigation and insurance defense.
The firm is dedicated to providing you with the highest level of legal representation and places an emphasis on building and sustaining strong relationships with their clients. In testimony to their outstanding legal practice and their integrity, the highest recognition possible in the legal industry, for professionalism and ethics.
In addition to the firm's insurance and business practice, Magruder & Sumner also provides legal services for its clients in a variety of matters including:
Bankruptcy
Construction law
Corporation
Creditors rights and commercial law
Environmental law
Insurance defense
General civil practice in all state and federal courts
Labor relations
Probate
Real estate and domestic relations trials
Workers compensation
An accomplished and experienced team of Georgia lawyers
Assembling a winning team is critical in just about every arena – from sports to business. But it's particularly important in law. Choosing a law firm can be a challenge. Large firms often assign junior lawyers to matters, and small firms, which give clients personal attention, do not always have the skills that clients need. Magruder & Sumner offers the best of both small and large firms — the expertise and specialized skills of the firm's team of lawyers, ample resources and individual attention. The result is sophisticated, big firm legal work that is provided with a responsive, cost-effective and client-focused approach that only a boutique firm can deliver.
The firm has worked hard to earn a reputation for aggressive, insightful and effective representation. But, just as importantly, they recognize that their success has been built on their clients' trust and confidence in their advice and the solid relationships they have with them.
Magruder & Sumner is dedicated to smoothly and efficiently solving your legal problems. They pay attention to your needs, keep you informed about your case and clearly answer all your questions.