How To Get Compensated For Wrongful Death Cases Caused By Vehicle Accidents
If a member of your family has been involved in a fatal accident, you should talk to a reputable fatal crash lawyer about your legal rights to get compensated. We know that it can be extremely painful to speak about the loss of a person you loved, but it will be necessary if you want to obtain a financial reimbursement for this loss.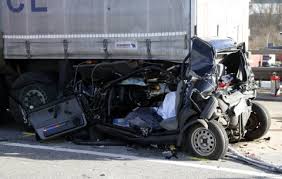 Fatal Accident Lawyer
Our firm can explain how your wrongful death case should be handled. The best thing you can do is hire a negligence lawyer soon after the misfortunate accident. Your personal injury attorney will be able to actively participate in your case investigation and direct it to a winning direction. The sooner he/she gets involved in the investigation process, the greater chance of a fair settlement. Our attorneys have a high success rate and will provide you with a free initial consultation
No matter if the motor-vehicle collision leads to a fatality or only to some slight injuries, proof for the negligence of the accused party should be collected in order to be presented in court.
The most common actions to be taken in that direction, at the accident scene are:
Collecting the phone numbers or other contact details of the other passengers in both vehicles that collided
Taking the phone numbers or other contact details of the people who witnessed the accident
Taking pictures of the accident setting – choose different angles and make pictures from both the closest as well as the far end of the scene
Cooperate the authorities when they prepare the accident report – it will be definitely presented in court so it should be completely accurate
Professional legal representation is the key to success in all negligence cases. So, if you want to get compensated for a wrongful death case caused by a vehicle accident, call our office to get compensation for your:
loss of companionship
loss of parental care
loss of financial security
other losses that you have sustained due to the negligent act of another